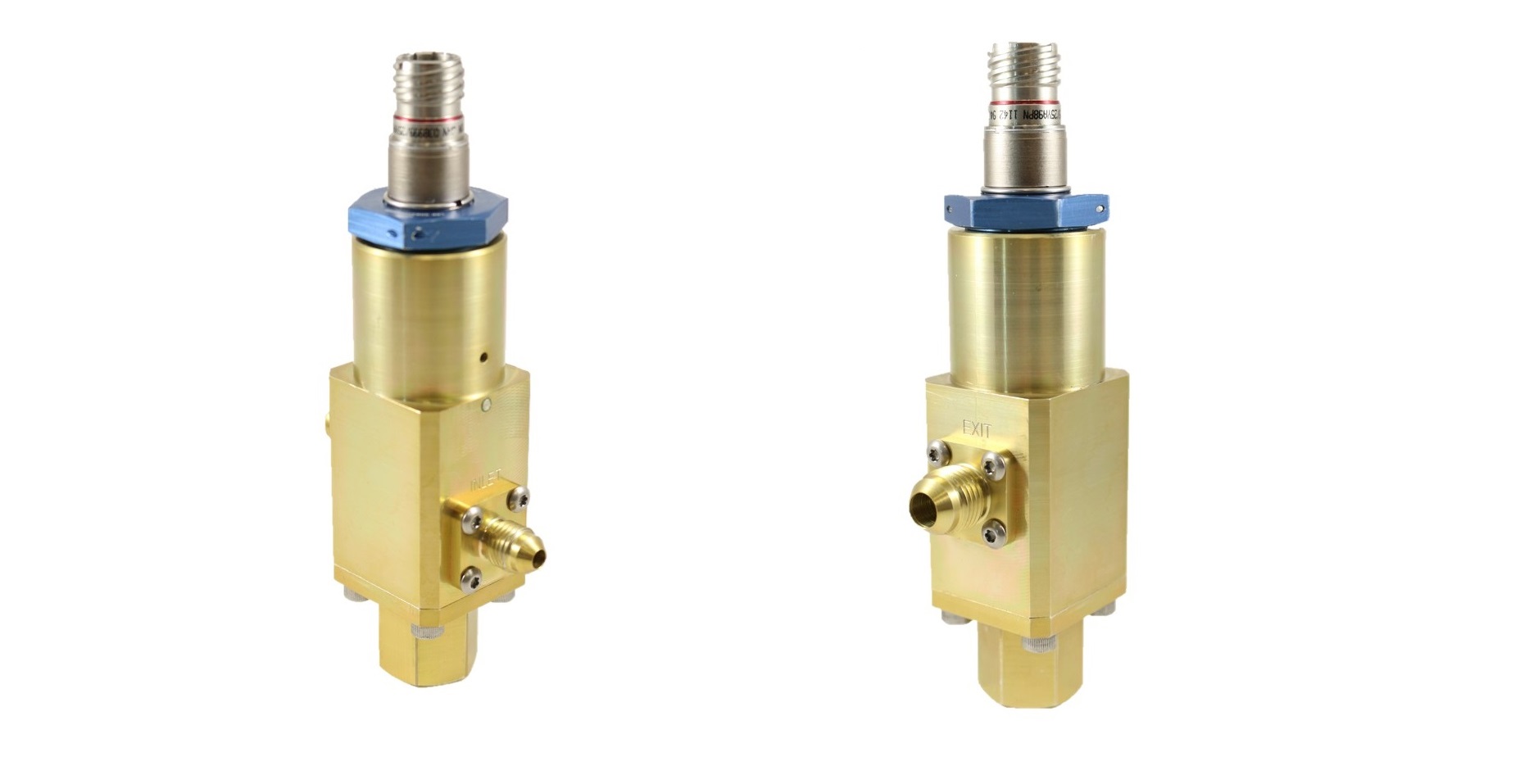 TS-40/60S Solenoid Piloted Poppet Valve
The TS-40S and TS-60S utilize the same body with an internally piloted poppet driven by a miniature 3-way pilot solenoid from the Lee Company. This design feature makes the TS-40/60S superior to standard bulky solenoid valves of similar flow capacity because we are able to utilize upstream pressure forces to move the poppet and improve seating reliability.
Both valves also feature bolt on end connections allowing for easy installation and removal of the valve from orbital tube welded high pressure pneumatic systems, without the need to cut the tube and re-weld, as is required for valves using standard threaded female O-ring boss port connections. Additionally, because the fluid connections are bolted on, we can supply valves with nearly any desired end connection to fit whichever fitting style the customer prefers. Valves are sold by default with male AN connections, but are available with tube weld stubs, MS connections, Swagelok connections, and VCO fittings. With a starting price of only $5,995 and significant quantity discounts available, there is simply no other option on the market with this level of performance and price point.
The TS-40S and T-60S Valves have several unique features:
Common Main Body with interchangeable inlet/exit fittings
Valve internal flow area larger than the internal diameter of the larger TS-60S end fittings allowing for higher flow CV than comparable size pure solenoid valves
Alodined aluminum construction for light-weight flight applications
Poppet seating reliability improved by using upstream pressure to increase seating force over pure spring force used on most direct solenoid valve designs
We believe in providing our customers with all the information they need to make a decision as quickly as possible. For this reason we provide up front pricing for all our products, displayed here on our website. With Triton Space you will never have to ask for a quote and then wait days to find out if our products are in your price range. We work tirelessly to deliver phenomenal products at highly competitive pricing and we don't feel the need to conseal that pricing behind antiquated quoting paradigms.
Ordering Information Request Form: